There is this place that Heidi has taken me to quite a few times. What is the name? I have no idea. But whenever Heidi days she wants Thai food this is the place we go. Located heading east on Hollywood Blvd. we have on many occasions pigged out at this place. The staff knows Heidi (except for the new waitress who was a jackass…) and we always get great food and great service.
The pork larb is amazing. We always get it mild because Heidi says that the hot version would hurt my feelings or something. The mild is spicy enough and there's no need to go past mild sometimes. Mixed with white rice this makes me very cheerful.
This is fried tofu. Dante don't eat tofu of any kind.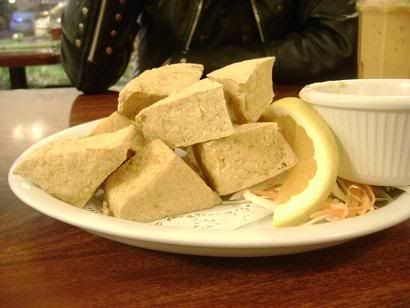 Ah, the beef pad-see-you. That is not even close to how its spelled but its my blog and I can make food names up if I want. This in any form (beef, chicken, pork) is really good. I cant go to this place and not get this. That would be wrong.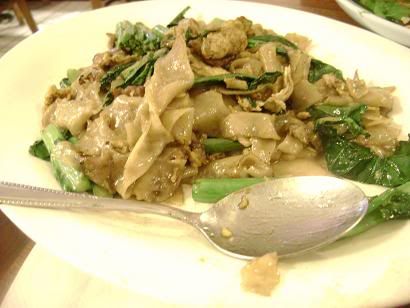 The thing I like about this place is that I have been there so many times with Heidi that they know my ass is not gonna get one Thai iced tea. I fucking love that stuff and would take it through a needle if I could. I am so glad this place exists…even though the first time I went Michelle's tire exploded before our trip to Knott's Berry Farm.