There's this Korean barbeque place in (gasp!) Korea Town here in Los Angeles. No, I do not know the name of it but its on Vermont. There's another place next to it but I've never been there. This particular place I hadn't been to since, like, 2002 or something. Maybe even a year earlier. But last week I got to go with one of my favorite people, Heidi.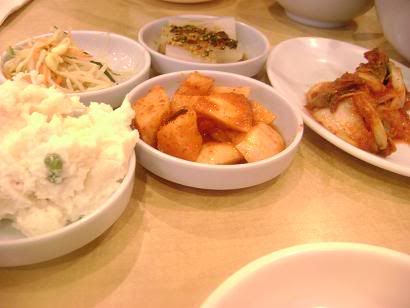 This place was awesome. We ended up sitting there for close to three hours chatting about everything while chowing down on some great food. They started us off with some entrees that consisted of a potato salad that was delicious. Some cabbage thing that was super spicy and had some much flavor I couldn't even taste the cabbage. There was also this weird Jell-O like thing that Heidi had my try. It looked like it would be hard to chew but it actually melted in my food hole.
Heidi also got this dumpling soup thing that was massive. I had a few of them and I'm pretty sure it had chicken in it. Not 100% sure but it tasted like chicken. Please, God, let that have been chicken…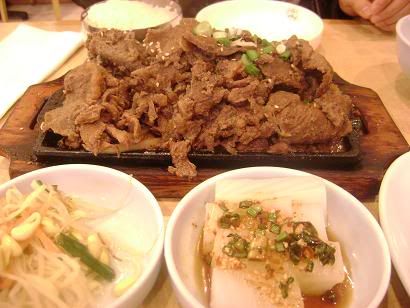 Then came the hotness! We got this big ass plate of beef. That's right. Beef. It had some onions (grilled as they should always be) tossed in, but, damn. This had to be like a couple pounds of beef! It was grilled and tasted all kinds of wonderful. I almost shit myself. Not in an Astro Burger kinda way either (that food there runs through me like a Kenyan athlete!). That was a euphemism. Or whatever the hell you call those things.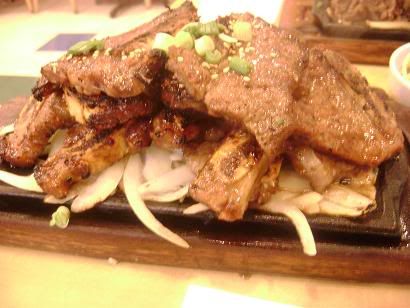 We also had these awesome little steak things that were hard as hell to bite through (actually close to impossible) but, man, they tasted so good! I could eat this stuff every damn day if I could. I plan on going back next week and I will likely get the same damn things again. It was amazing! Oh, and they serve water to you in a metal bowl. I felt like a puppy!