I headed to The Grove and the Farmer's Market today. The contrast between the places is crazy. They are so close together but so very different. The Grove is busy in the afternoon. Full of tourists, celebrities, and folks that hate watching where they walk. Its cool if you have a destination like the theater or The Cheesecake Factory.
The Farmer's Market, while busy, isn't as crammed with people. Just lots and lots of food. You can seriously find food from most countries and a variety of fruits and vegetables. Not that I'd know anything about that. Today I walked through the market more thoroughly than I ever have.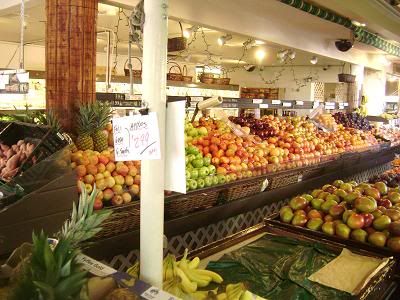 There was this barbecue sauce place that had soda flavored sauces. Seemed kinda scary but my cousin seemed intrigued.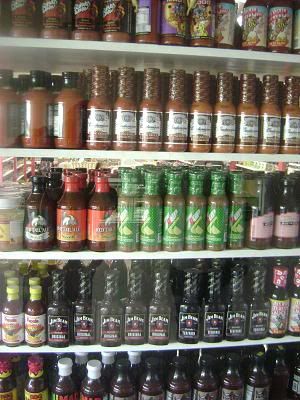 The funny thing about most of the sauces is that they sound so damned threatening. "Kiss My Ass!" "Hog Ass." "Slap Yo Mama!" Fuck You In The Ear!" Okay, the last one I made up but the rest were real. Check out the one below!
That's real! Head to The Grove or Farmer's Market and enjoy yourself. Its fun to play tourist sometimes. Minus the khaki shorts, flip flops, and tucked in t-shirt.
Oh, and my cousin bought a bag of kettle corn! This was butter toffee!