Me and Cam headed to this Thai place near me for dinner the other day. I love this place and I rarely go there when I'm at home. I've actually had it more often when hanging with Cam than ever alone or whatever. After that whole debacle with that place Kinaree, Sammi's Thai and King & I are the only places I will be getting my Thai from for the time being.
I started off with a big ass Thai iced tea. You know how I roll. I only got one since I was behaving myself. It was fine because they give you a big ass cup of it. And it was all kinds of sweet!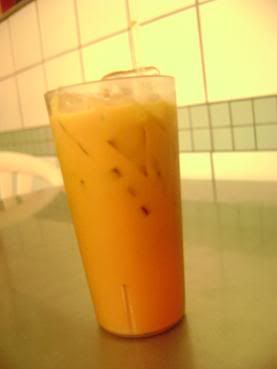 I got the fried wontons for a starter. I love how different places make these things different ways. These have pork but all you can really taste is the super crunchiness. They are good.
Cam got the vegetable fried rice. No, I did not eat it. But I did get some of her garlic chicken. Damn, that was good! I should have eaten some more but I knew my dish would be big. At least I hoped so. Otherwise Cam wouldn't have had any leftovers!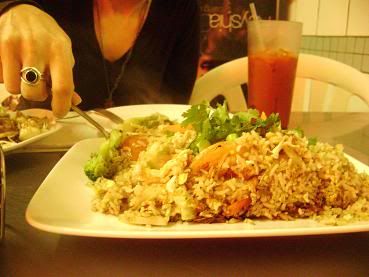 I got the lemon chicken. I always get the pad thai (chicken or beef) but decided to try something new. This is me expanding my horizons. This was so damn good! It came with this sauce to dip it in that made the flavor just jump out at you. I'm so glad that I gave this a shot. I'll definitely be ordering this the next time I head here. So check out Sammi's Thai on Santa Monica Blvd.