Went to my friends Tanya and John's and they ordered from this pace called
Red's Barbecue & Grillery
. I had never heard of it but damn this place was good! Apparently there is only one location which sucks because I would order from here weekly if it were nearby.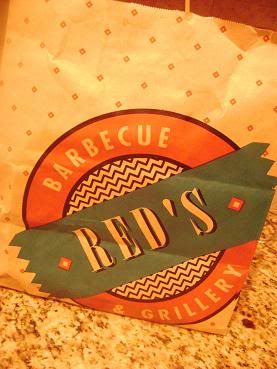 I continue to be shocked when I eat barbecue that isn't from someone's house and I enjoy it. I think its happened to me four times now. The ribs were good and not from starving animals. There were also these garlic bread deals that melted in your mouth. And the macaroni was also super cheesy and good.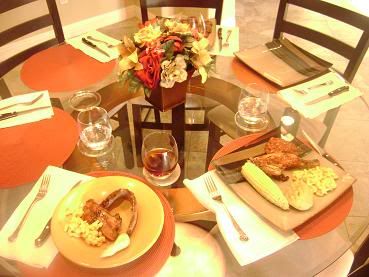 Cam had the chicken and some corn on the cob as well. I love corn on the cob but didn't get any because I was being polite and let a late guest have it. I'm stupid. I should've ate that damned corn on the cob with my fat hungry ass.