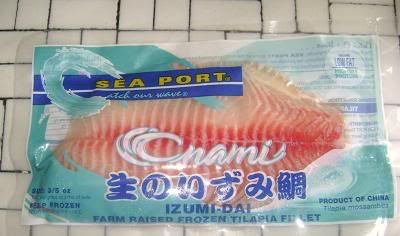 I'll be the first to say that I have no idea of what to do when it comes to making fish dishes. No idea. Everyone says that its really easy and that you pretty much have to just marinate it in something and then fry or grill it. Nothing is ever that easy, okay? So I decided to give this Tilapia fish my mother gave me a try.




First I thawed the fish out completely. Even this part made me worried because I didn't want to have it get warm before it was prepared. I soaked it in a lime juice for about an hour and a half. I want it to have the citrus taste but not too much, you know? I didn't want some fish shaped lime for lunch. I tossed it in the fridge and waited.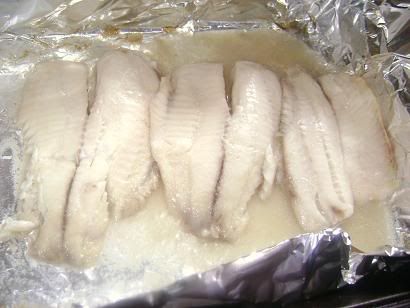 After it was marinated I placed it in a foil covered pan with some light oil on the bottom to bake. Camille told me that I really didn't need to bake it but I just wanted the fish firmer. This is just me being silly and trying to treat it like a steak or something. So leaving the lemon juice in the pan I placed it in the oven for 20 minutes at 200 degrees.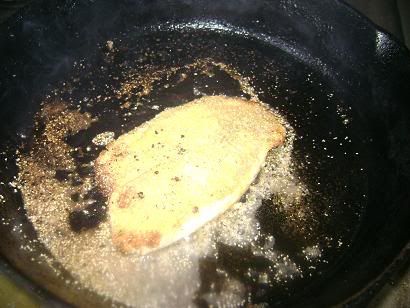 Once removed by using a spatula (get a strong one so the fish doesn't fall apart like a couple if mine did) place it in cornbread mix. I didn't use an egg or milk. Just straight sweet cornbread mix. A tiny bit of season salt was added to the fish as well. Then I used a cast iron skillet at 300 degrees with half a table spoon of butter and a few drops of vegetable oil in the pan until it was brown. Placing the tilapia fish in carefully I let it crisp on each side for about a minute and a half. It cooks pretty fast, ya'll. After this I put it in the over at about 175 degrees just to keep it hot while I made chicken rice.

It came out way better than I expected. Even when folks tell me something is easy you just never know, right? The cornbread gave it a slightly sweet taste while the lime juice countered that for a good combination. I drank pink lemonade with it but suggest anything light like Sierra Mist, 7-Up, or any clear beverage. Yes, the drink you have with food is very important. I'll talk about that some other time though. Right now I'm hungry.