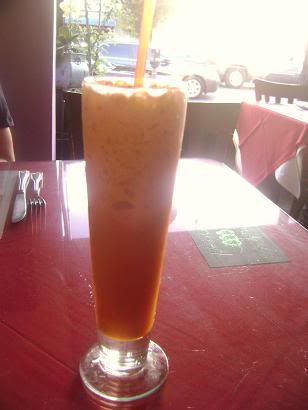 King & I rules. I had never been to this place until one day while hanging out with Camille and Kirby we went. I was in love from the very first sip of their Thai iced teas. I always judge Thai places by how good they are. I'll never make the mistake of getting one from the doughnut shop ever again. Damn, that was a bad idea. Anyway…
We started off with the potstickers which were so damned good. I actually stopped mid-sentence to talk about how good they were. And they give you soy sauce that isn't all salty. Very good and you barely need it since the potstickers have so much flavor.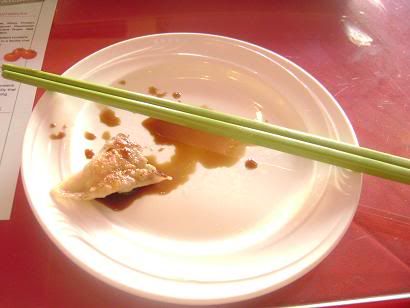 And yes, thanks to Kiyoshi (or his shame at me wanting a fork at a ramen place in Little Tokyo years ago)I know how to use chopsticks.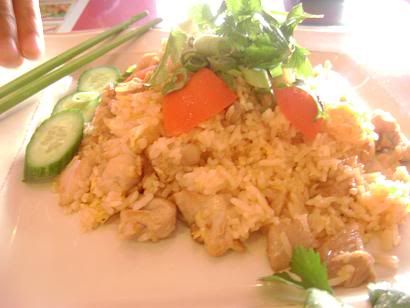 I usually get the chicken or beef pad Thai but this time I got the chicken fried rice. I am so glad that I did. It was so damned good. Didn't need anything with it. No sauces or anything sprinkled on top. That is Camille's hand you see taking my cucumber because you all know I'm not eating that vegetable. This place is on La Cienega a block or so before Olympic. Good fast service with a very nice staff.